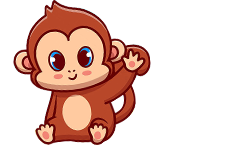 TO SEE AND TO BE HEARD
MULTIFUNCTIONAL BIKE
HORN & LIGHT


BIKE HORN
+ HEADLIGHT 2 IN 1
The professional bicycle headlight and high decibel
horn is integrated to replace the cumbersome bicycle
accessories. Saving space for your handlebar.

COMPACT
BUT POWERFUL HORN
Friendly sound with imported professional
audio chip and buzzer to ensure the sound quality.

5 VOLUMES
ADJUSTABLE
There are 5 volumes for each sound mode.
The maximum volume is 120dB.

AN EXCELLENT
COMMUTING LIGHT
The 200lm brightness is ideal for urban cycling.
It is powerful enough to light up your way without
blinding the pedestrians.

MANUAL & REMOTE
CONTROL
Flick forward the toggle lever to ring the horn and flick
it backward to change the sounds. Press the remote control
to ring the horn without removing your hand from the handlebar.

IPX6 WATERPROOF
The durable case with the tight seal makes it weather resistant.

SPECIFICATIONS
V18-200
| | |
| --- | --- |
| Max Brightness: 200 Lumen | Light/Sound Modes: 4 Modes Each |
| Floodlight Angle: > 118° | Light Distance: >150m |
| Waterproof: IPX6 | Battery : 2000mAh |
| Size: 86*58*60.3mm | Net Weight:111g |